Contact paper is a self-adhesive kind of wallpaper that comes in rolls usually eighteen inches in width and nine feet long. But it is different from the regular wallpaper. Although it can be used as wallpaper.
At the same time, there are many instances where you can not use wallpaper like contact paper. For example on bathroom walls, kitchen backsplash, and on furniture such as kitchen cabinets.
The paper is durable and water-proof, a great way to protect items from stains and water damage. You can use contact paper to cover walls, protect cabinets, or any other surfaces like book covers.
For ease of use, the back of the paper has a white paper backing grid to make measuring and cutting easier.
3d Contact paper
The relatively new self-adhesive 3d contact paper is a sticker that is 100% waterproof and commonly used as wallpaper. But it also has many other uses. Contact Wallpaper is both waterproof and oil-proof and has perfect adhesion to all industrial materials. Therefore, you can apply it to any object with a smooth surface to beautify and protect it.
Common uses include kitchen countertops, furniture, notebooks, dresser drawers, crafts, bedside tables, bookcases, doors, and walls. Just peel and stick.
Self-adhesive contact paper is made of vinyl film, smooth and shiny surface, thick and durable, waterproof, oil-proof and heat resistant, easy to clean, just use a wet cloth to clean.
The sticker glue is insoluble and its protection is made of resin, giving great durability and quality to the contact paper. Discover our options and learn how to do the proper cleaning!
If you like, not all contact papers are 3d. But some such as marble furniture stickers have the 3d visual effect of natural marble, simple and stylish. And you can easily decorate walls, ceilings, and floors. You can also renovate décor and give a new look to the furniture in your home of love.
Industrial use
In the context of industrial use, the sticker can be used in a large number of cases. For instance in cases such as packaging, installation on walls, furniture, household appliances, production equipment, etc. It is also commonly referred to as "vinyl" especially when it comes to covering large surfaces.
A vinyl is either printed or cut. The cutting vinyl can be used to decorate surfaces by cutting out shapes of your choice or letters for your store window for example. They come in various colors and effects such as mirror effect, metallic gold or silver, holographic effect, etc.
Different designs of decorative self-adhesive contact paper
Decorative self-adhesive 3d contact paper is available in so many different designs it is impossible we stock or describe all of them. It is quite conditionally possible to classify contact paper into 2 large groups.
Standard is the most common and most common when decorating a kitchen or bathroom.
Plain – more than a popular option for modern kitchens.
A film with a wood pattern – perfect for updating an MDF headset.
Contact paper with stone or brick patterns – a very effective solution, especially for a bathroom.
Ceramic tiles – imitation tiles are suitable for any non-residential premises, some kitchen, and bathroom areas.
Canvas is a rare but effective option; although we at the moment don't stock it. But find out, at the time you want to purchase, whether we can refer you.
Decorative material for special purposes is much less common, since it is not suitable for every interior, and its price is higher:
velour surface – gives the impression of velvety, but categorically not suitable for small rooms;
reproduction of cork canvas is an interesting solution for an eco-style kitchen;
Metallic – gold, silver, or more exotic colors with a metallic sheen. They are very effective on vantage headsets, the next photo shows a sample of such a kitchen;
Special decorative films for countertops and window sills. They are extremely thick and resistant to scratches and temperatures.
Contact paper for the kitchen, bathroom, and wet areas
Undoubtedly contact paper is the most ideal wallpaper for bathrooms, kitchens, and other wet areas. Because they are 100% washable. And the 3d effect gives it visual interest. The vinyl protective layer ensures they can be cleaned with bleach and a sponge on the yellow side.
And when it comes to the kitchen, the material can withstand up to 80 degrees. There is no problem with the heat and humidity in the bathroom box or near the stove or sink.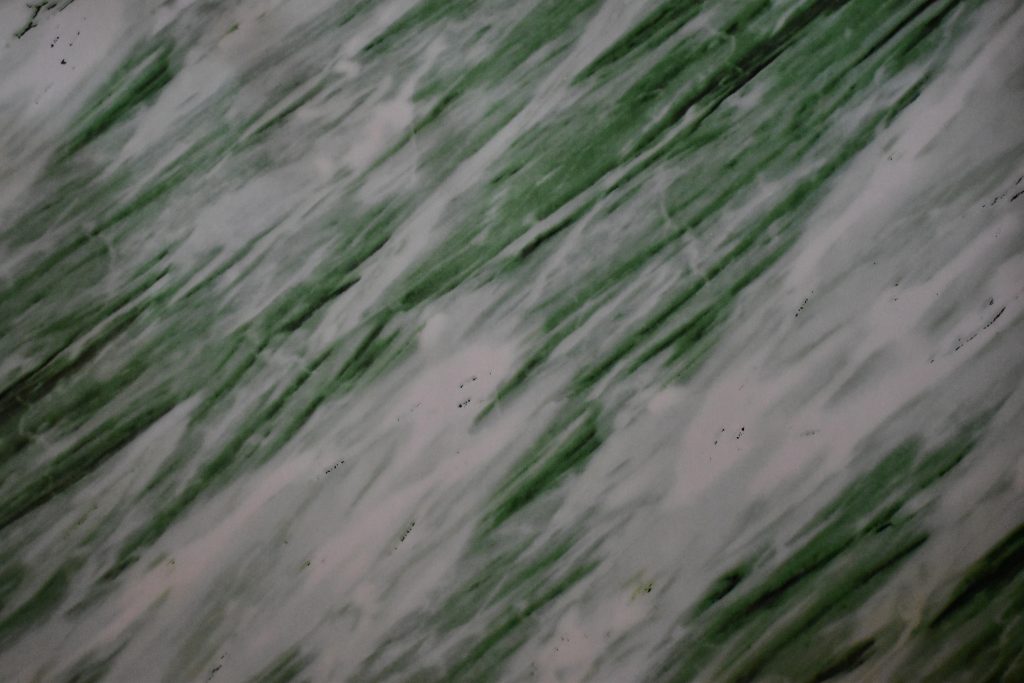 So, whether it be a countertop, kitchen cabinets, or a wall, you can use self-adhesive films. It is y great solution to create a new atmosphere without unnecessary expenses. And you save money on renovations with practical kitchen adhesive tape.
The vinyl contact paper which is made of PVC is super easy to apply. So decorating your kitchen and bathrooms with 3d contact paper is the perfect solution. Take a look at ways to enjoy the product and make your home prettier…
A variety of prints makes contact paper irresistible
Practical and cheap. For these two reasons, it's already worth investing in contact paper, isn't it? But another good news is that the variety of prints makes the item even more irresistible. Whether for application on the wall, furniture, appliances, or objects.
The kitchen, for example, looks beautiful with a set of tiles and contact paper, harmonizing with the décor.
Then, you can choose whether you want colorful or classic black and white to make your kitchen a charm – without compromising your budget or breaking the wall, it's good to remember…
There are options for bricks, marble, tiles, solid colors, wood grains, gold, stainless steel, and many others, for all tastes and styles. With all those designs available, contact paper allows you to create and renew.
If dull pieces of furniture make you sick, just contact paper them and win brand new items in appearance.
Self-adhesive 3d marble contact paper
Like all contact papers, the 3d marble contact paper has a smooth surface with an optical illusion of a 3d effect. 3d refers to the notion of image depth. And as the name implies are self-adhesive and do not need glue to be applied.
It is a great option for you who want to renovate environments such as bathrooms, kitchens, living rooms, offices, and countertops among others. Easy to apply the y product, requiring only a spatula. (We recommend hiring specialized personnel if you do not have experience in the application) Do not worry about the mess in the environment caused by renovations. Enjoy the new look of your home or work with a product of high quality and durability.
Wood renovation with contact paper
You can place self-adhesive wood contact paper in any room because they are of earth colors.  One of the options that you will have if you opt for decorative wood vinyl will be to cover the furniture. Our self-adhesive vinyl paper will allow you to give a spectacular change to the room you want to redecorate.
You will surprise your family with the new look furniture wood contact paper but it will also be a conversation starter with all your friends.
Wallpaper Kenya recommends wood designs not only for furniture but also for everything that your creativity allows you to give life to in your home. Because wood design is very versatile adheres easily to any flat surface without any problem.
Therefore be wise and give a second chance to that furniture that you were going to throw away. Also, if you get tired of your wood contact paper, you can remove them without any residue.
To revamp a wooden worktop that is worn, consider renovating it before replacing or covering it with self-adhesive contact paper. The operation is a bit long, but not complicated in itself. This involves: sanding the surface, applying wood filler to the scratches, letting it dry according to the time indicated by the manufacturer, sanding again the surface where there was wood filler, dusting well, tinting 'a choice of color and varnish to protect the work surface from daily kitchen activities.
Mosaic tiles stickers
In the same way that you can restore an old countertop with tiling, you can use mosaic tiles contact paper designs. The mosaic is resistant to stains, wear, and humidity, and has strong decorative power with a profusion of formats, shades, materials, and effects. The mosaic is offered by a plate on-grid and is placed on a flat, clean, and dry support. Surface defects must first be leveled with a filler.
Laminate contact paper
To renovate a worktop, you can dress it up with a new splash-back that will rest on the old surface. Thanks to complete profile kits which are suitable for standard 38 mm thick and 65 cm deep worktops, you fit the two layers together, screw in finishing angles, and finish with edges.
How to apply self-adhesive contact paper
Applying the adhesive paper is easy, as long as you follow the follow practical advice. To start with, and to ensure coverage of the entire surface, cut the material into a slightly larger format than necessary. Then never apply on damp areas, with infiltration, texture, or imperfections. In case of fresh paint, wait until it is completely cured to apply the decorative sticker.
As with any adhesive application, the surface must be clean and free of all impurities. If necessary clean the surface with rubbing alcohol to remove traces of grease, especially in a kitchen.
Once the surface has been properly cleaned, all you have to do is gently peel the protective film from the adhesive, then position it in the right place. But you better check even multiple times if the location and measurements match before removing the film.
Certain types of adhesive furniture paper, in particular window films, require the spraying of soapy water (a mixture of water and dishwashing liquid is perfectly suitable) both on the sticker and on the surface to be covered, to have good adhesion. And this is more so for window films. Once the adhesive is well Powell-positioned need to remove the water from below using a squeegee, going from the inside to the outside.
For installation on a small surface, such as a drawer, for example, all you have to do is moisten the surface to be glued using a damp sponge.
Summary Instructions for installation
1 – Clean and dry the application area. Check beforehand the adhesion to porous surfaces (wood, concrete, and others)
2- Cut the material into a format that is slightly larger than the necessary measure.
3 – Peel off to 5 cm tip of the protective paper and apply the product from the corners of the area to be coated.
4 – With one hand, gradually peel off the protective paper diagonally onto the other hand, and secure the product from the center to the edges using a flannel.
5 – To avoid bubbles, press well when applying.
6 – If the material is bent, carefully peel off the adhesive and restart the application.
7 – Press the applied product well for greater fixation. To eliminate bubbles, make small holes with a fine needle.
How to avoid air bubbles
One of the most common problems with self-adhesive contact paper is that they tend to form air bubbles beneath the sticker. These bubbles don't look very pleasant.
One of the best ways to prevent air bubbles from forming is to ensure the surfaces are perfectly clean before applying the film. Even a small amount of dirt can interfere with the adhesion and allow bubbles to form. If these have formed below a currently installed vinyl, remove it and thoroughly clean the surface.
Applying a little heat during the installation process can prevent bubbles from forming. Heat can also remove air that has built up beneath the vinyl that has already been installed. The hair dryer works well for this purpose. Simply apply heat to the vinyl as it is placed (or reapplied). This can remove air bubbles and give you better results.
To avoid air bubbles in the first place, press down well when applying with a ruler or spatula. If, after the application is finished, some bubbles appear, make small holes with a needle. And if the paper is bent, carefully peel off the adhesive and restart the application.
Our self-adhesives can be cleaned with mild soap and water. But do not use abrasive products.
How to quickly remove self-adhesive contact paper
Do you know that self-adhesive contact paper is removable and replaceable? If for any reason something happens to it (for example, someone has cut it with a knife), don't worry. You can remove this piece of contact paper and replace it with little effort. And that is unlike a tabletop made of ordinary laminate.
Do you want to know how to remove contact paper? I always think that if I am struggling with a problem, you probably are too. Do not be like a lot of people who struggled to pull, tug, and wear down my fingernails.
It turns out there is a super simple way you can remove self-adhesive contact paper and I am going to share it with you! If you have some vintage contact paper that has been haunting you, this is the post you want to read.
Use of hairdryer
The simple trick for removing that contact paper easily is as close as your bathroom. All you have to do is bring out a hairdryer! You will remove that contact paper like a charm. Just heat it a little bit and the contact paper will peel right off.
Mine came off including the sticky stuff underneath with just a little heat. You will be amazed just how fast this super old paper will out so easily. But you might need some gum or Goo Gone to remove any sticky residue depending on your paper. I had a bunch of contact paper to remove but worked through it in no time at all.
I would say from the start to the finish it took me about 15 minutes only! Fifteen minutes! And I got to love another great use for a hairdryer, if you have ever wondered how to remove contact paper, you now have a quick and easy method that is in your bathroom cabinet already. You have to love that!
Waterproof and removable Marble Contact Paper for Kitchen, Bathroom, Office, Tables   
Contact paper is easy to apply: just peel and stick. And it is a repositionable and removable contact paper sticker. No sticky residue and no damage to the surface after removal. Quick and Easy Installation.
Is your kitchen work countertop damaged or old-fashioned? Renovate it to give your kitchen a boost. And to avoid the tedious work of removing the old coating, know that it is now possible to cover the existing worktop with a new coating.
Different materials can thus come to rest on the old plan. Each one will have its advantages and disadvantages according to its resistance to abrasion and heat. Its ease of maintenance and its longevity. This choice of adding a new coating on the old one will save you time.
Other uses of self-adhesive contact paper? 
Self-adhesive contact paper is also the perfect way to decorate your favorite things as a better alternative to painting. Here are some ways you can make use of contact paper, but you can also find many more uses.
Refresh the shelf with wood-patterned self-adhesive contact paper.
Decorate the windowsills.
Self-adhesive paper, on which you can write with chalk, can be used as a fridge magnet.
Or in the closet.
Or you can stick on the able holder and describe on it the dishes that have been prepared for the buffet table.
You can upgrade your laptop with wood-like self-adhesive.
Make a background for the kitchen sink.
You can paste over the chest of drawers creatively and originally.
If you have an old and not very attractive refrigerator, buy an attractive self-adhesive contact paper and fix the situation.
You can glue the inside of the shelves with it.
Self-adhesive can be successfully used at children's (and not only) parties.
School books need the care to withstand a school year and binding with contact paper is one of the best solutions.
The 09 kitchen wallpaper be so classified according to the design on it. There are two ways you may classify kitchen wallpaper. One way is according to the design on the wallpaper and the other way is according to the material and functionality. And I will hasten to tell you that the best kitchen wallpaper, […]

View products

Quick View

Quick View